If you have been reading my latest entries at all you may be aware that I started Outlaw Programming in order to prepare me to sweep the California Affiliate League and maybe qualify for Regionals in 2013.  I started doing the program about one month ago and I have zero regrets.  Before I visited Outlaw back in May I was unable to do a muscleup (even though I had plenty of strength), I was unable to snatch properly (even though I have had a lot of one on one instruction), and I had no idea my squat and deadlift form were all kinds of fucked up (I competed in powerlifting for 6 years and no one told me).  I don't want to come off as sucking Outlaw's dick or anything, but his shit will make you better.  It will also get you kicked out of your current affiliate.  If you don't believe me just check out the comments section of the Outlaw Way.
If you do Outlaw programming you will be as welcome as Scumbag Steve
As of this publication I am currently still a member of my affiliate.  Although I know my days are limited (the owner is on a 10 day beach vacation and will have quite a surprise when she gets back).  My last post was mostly full of sarcastic shit about some things I notice when I visit gyms.  But some of that is actually shit I have done personally.  For example, I thought introducing jerk boxes to the gym would get me carried around on peoples' shoulders.  I thought I would be heralded as a king, a god amongst men.  But in actuality I was verbally assaulted by a fellow member.  I was told to remove the boxes since they are a liability to the owner's clients.  First off, this doucher wasn't the own, he is some old man who has been severely scaling the workouts for years.  Second, babies are allowed to crawl all over the gym while barbell work is happening.  If that is not a liability my jerk boxes surely are good to go.
Less of a liability than my jerk boxes
Everyday, me and my small group of athletes following Outlaw go into our special reserved corner and wait to drop our weights so as to not disturb the class going on.  We talk in the lowest voices possible.  We try not to take all the bumpers or good bars.  We use our own clock for timing.  And most importantly we represent our affiliate in competitions.  But the dirty looks from some members and the not so thrilling discussions regarding introduction of "new-fangled" gear is starting to make me and my fellows unwelcome.  Just last night a coach told us there were official complaints against us.  People apparently stated that we were a distraction to their workouts.  There was some other shit that was reported too but I was not in the mood to hear about it.
Distracts me during my workouts… not a single fuck was given
Fortunately there is some talk around the Outlaw circles that a list of "Outlaw Friendly" gyms may be made.  I will gladly create a link on this blog with a detailed list of locations, including addresses/phone numbers/workout times/etc.  I know how much this would help out the other athletes who are being threatened with having their dues returned to them.  So shoot me an email or comment on this post… I will start this project as soon as I start getting some feedback.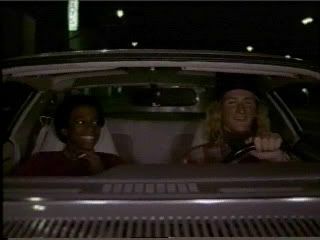 Relax dude, I can fix it… just send me your information

Send me your shit so I can make a list.